EXPERIENCE MANAGEMENT CLASSES / WORKSHOPS
Take the point of view of the Artistic Director of your life.
Design your personal experiences with choice,
creativity and consciousness.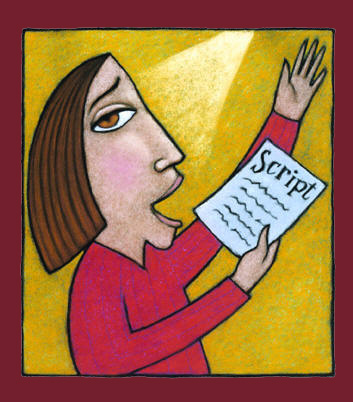 YOU ARE INVITED TO:
· Experiment with how your choices, beliefs & perspectives shape the quality of your life experiences.
· Learn to navigate through life with inner peace and creativity without requiring others or circumstances to change first.
· Approach life's challenges from a refreshing, creative, uncommon point of view to find choices where none seem to exist.
· Become inspired about YOU and the ability YOU have to bring about experiences you can proudly embrace, as the artist of your own life.
· Find answers within yourself - ones that you have been told were there, yet you haven't known how to access.
YOU WILL BE GIVEN TOOLS AND PERSPECTIVES TO HELP YOU:
· Untangle from long-standing habits, and unwanted, addictive, unhealthy patterns within yourself and your relationships.
· Disengage from deeply embedded, overwhelming and immobilizing emotions that seem to hold you hostage.
· Leave the residue of the past behind you.
· Release judgments of yourself and others.
· Exhaust reasons and excuses, and complete with your stories.
YOU WILL DISCOVER HOW TO:
· Re-engage in your life in a dynamic and passionate way, instead of losing a bit of who you are everyday.
· Think in uncommon ways to navigate through rough times and enter new territory.
· Take the perspective of being in charge of your attitude and behavior and observe how external circumstances change.
· Align and consult with the intelligence within you that naturally inspires a passion for life, rather than blindly react from habit and social programming.
Stories, analogies, metaphors, models and simple, logical discussions are intended to help you make sense of great concepts and principles in such a way that they can immediately be integrated and put to use in your daily life. This class can greatly enhance the quality of your life, support the benefits of counseling, complement any personal or spiritual growth program or provide a first step for you to increase your self-awareness and consciousness.
Experience Management Classes & Workshops provide a repertoire of empowering tools and perspectives to help you navigate through life with flexibility, confidence and a sense of inner peace. These life-altering tools and perspectives are built upon and not limited to the foundations of Neuroscience, Quantum Physics, Systems Thinking, and Neuro Linguistic Programming. Equipped with them, you will be skilled to approach life's challenges more easily, wisely and naturally than all the ways you have attempted in the past.